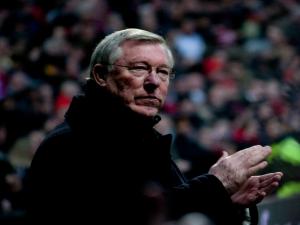 Q Radio Sport
Stars from the world of sport are set to join Sir Alex Ferguson at a special event in Northern Ireland on Monday morning.
The iconic former Manchester United manager is giving the keynote speech at a mental health awareness seminar in Craigavon Civic Centre.
Names on the guest list include former Red Devils and Northern Ireland heroes David Healy and Roy Carroll, as well as ex-Derry GAA All-Star Anthony Tohill, a trialist during Fergie's time at Old Trafford.
Monday's event has been organised by Pat McGibbon, Ferguson's former player and an ex-teammate of fellow internationals Healy and Carroll.
As well as Sir Alex, other speakers include former Man City star Paul Lake, who now works within player welfare for the English Premier League.
McGibbon founded the locally-based charity Train to be Smart in 2013 to promote positive mental health through sport.
He launched the charity in tribute to his brother Phillip who took his own life during Pat's time with United under Ferguson.
"The Gaffer and Manchester United were a huge source of support to me at that time and he didn't hesitate when I invited him to be the main speaker at the event in Craigavon," said McGibbon.
"It is great that he is giving support to Train to Be Smart and promoting the positive mental health message."
Also on Monday, Sir Alex will meet boys and girls from the TTBS football teams during participation games at the Lurgan Town Arena.