Q Radio News
The Irish Cup final is set to go ahead as scheduled on Friday night after the IFA dismissed a protest from Crusaders over their semi-final exit against Larne on Tuesday.

They lost a penalty shoot-out 6-5 and had goalkeeper Jonny Tuffey sent off for leaving his line to save three spot kicks, which were then retaken.
The Crues were furious and on Thursday lodged a protest relating to the dramatic finale.
Part of it reportedly centred on the number of players on the pitch during the shoot-out.

It was claimed a Larne player was not removed from play when Tuffey saw red.

The Crues were said to be relying on a rule that if a team has a player sent-off, the opposition must exclude one of their players from their penalty kick selection.

Both teams have to take the same number of kicks using the same number of players.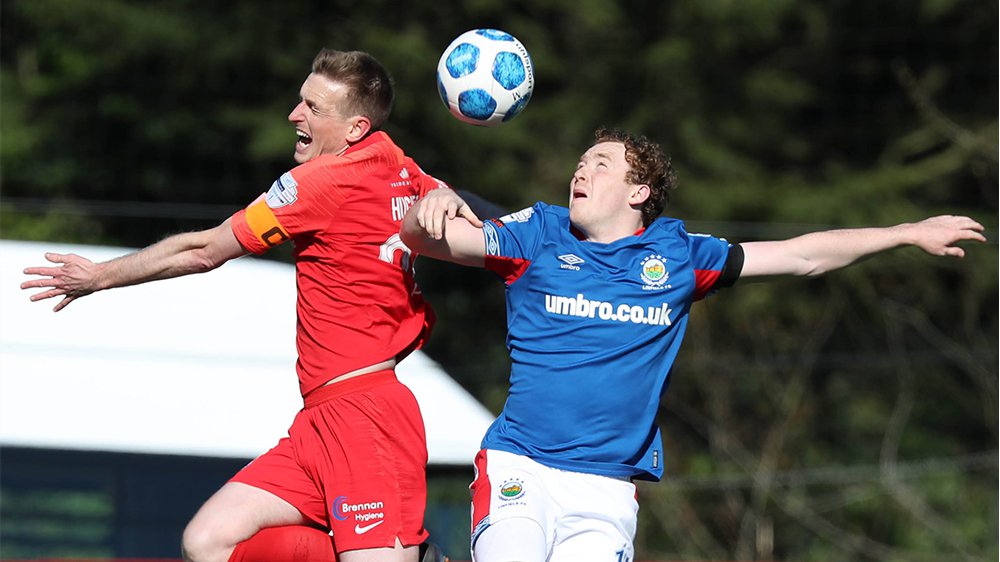 Larne and Linfield will go head to head on Friday night with the east Antrim club aiming to lift the Irish Cup for the first time.
The IFA delivered its answer to the protest on Friday afternoon - dismissing it with this statement:
"Following consideration of the Protest Letter received from Crusaders Football Club, and the verbal observations of Tommy Whiteside, Treasurer and Director, and Bernard Thompson, General Manager and Secretary, of Crusaders FC, the Irish Football Association's Challenge Cup Committee has determined that the protest is dismissed.
"In reaching the decision the Committee took notice of advice provided by the Technical Director of the International Football Association Board (IFAB) in relation to the detail of the protest made by Crusaders Football Club.
"The advice covered Laws 5, 10 and 14 and in particular indicated that on the facts of the case as presented there was a procedural error, however there is no evidence or indication in the Crusaders submission that this error materially affected the outcome of a particular penalty kick that was outlined in the club's submission."