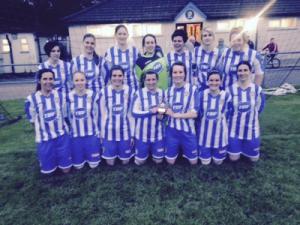 Coleraine Ladies are hoping to retain the North One League Cup this week.
They take on Eniskillen at Stangmore Park on Thursday night.
The teams will come head to head as they battle to get their hands on the cup.
The North Coast Ladies won the trophy last year after defeating Carmoney Ladies 3-2.
The team have had an impressive season already, securing a play-off for promotion into the Championship