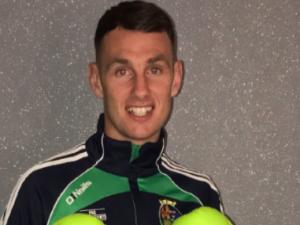 By David Hunter
Commonwealth Games boxer, Sean McComb , won't face punishment from team NI over an incident in a night club in Australia's Gold Coast.
Bosses say the 25 year-old was an 'innocent victim' caught up in Tuesday's events.
The boxing skipper was given a fixed penalty notice for causing public nuscience.
Team NI managers say they believe the light-welterweight fighter wasn't directly involved.
In a statement they raised concerns over the accuracy of information circulated after images emerged of the alleged incident.
They've also asked police in Queensland to fast-track the investigation.
McComb was defeated in his division on Sunday, although team NI are guaranteed at least six boxing medals.