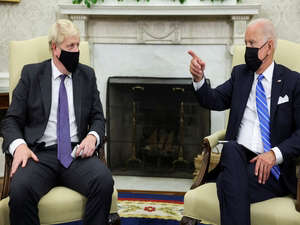 Boris Johnson with President Joe Biden 
Q Radio News/PA
Joe Biden has delivered a warning to Boris Johnson not to allow a dispute over the post-Brexit settlement to destabilise the peace process here.
Speaking alongside the Prime Minister at the White House on Tuesday night, the US president said he felt "very strongly" that any change to the "Irish accords" would undo peace efforts and could result in "a closed border".
Asked about a UK-US trade deal, the US president told reporters in the Oval Office: "To do with the UK, that's continuing to be discussed.
"But on the (Northern Ireland) protocols I feel very strongly on those. We spent an enormous amount of time and effort, the United States, it was a major bipartisan effort made.
"And I would not at all like to see, nor I might add would many of my Republican colleagues like to see, a change in the Irish accords, the end result having a closed border in Ireland."
🎥 When asked about concerns over the Northern Ireland Protocol, US President Joe Biden says he feels "very strongly" that he does not want a change to the "Irish accords" resulting in "a closed border". pic.twitter.com/6c7Ro1WLm2

— Q Radio News (@qnewsdesk) September 21, 2021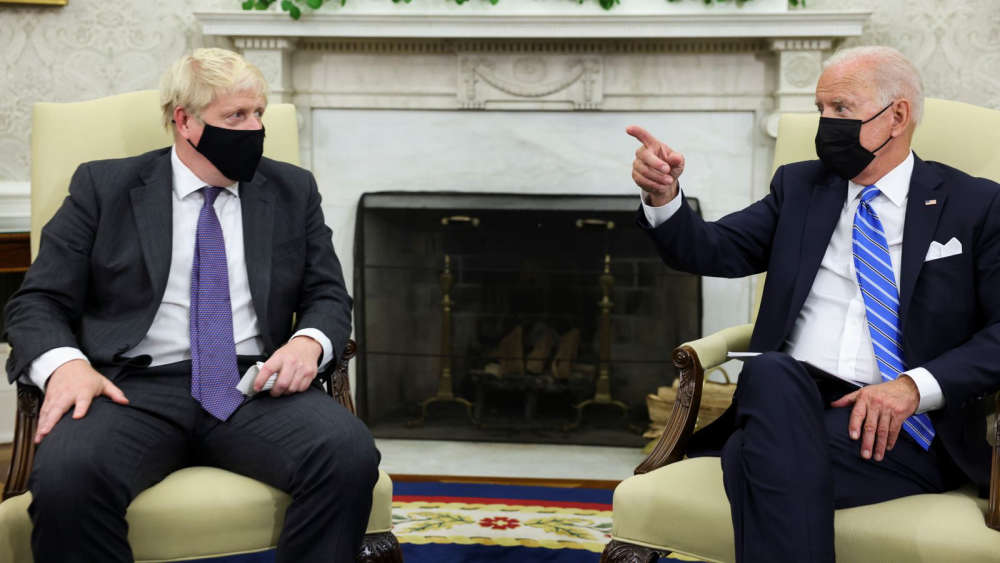 Joe Biden warns Boris Johnson not to allow a dispute over the post-Brexit settlement to destabilise peace here