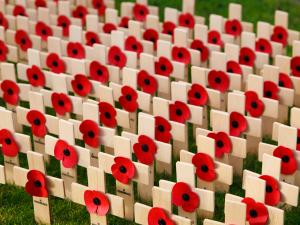 Northern Ireland, England, Scotland and Wales were all reprimanded for poppy displays during World Cup qualifiers around Armistice Day
The Irish Football Association says it will not be pursuing any more legal action after it was fined for acts of remembrance last month.
Earlier this week they were ordered to pay 12 thousand pounds by FIFA.
It's over the display of poppies during the Northern Ireland v Azerbaijan game on Armistice Day.
The IFA says it cannot appeal the decision but the disciplinary action is disappointing.