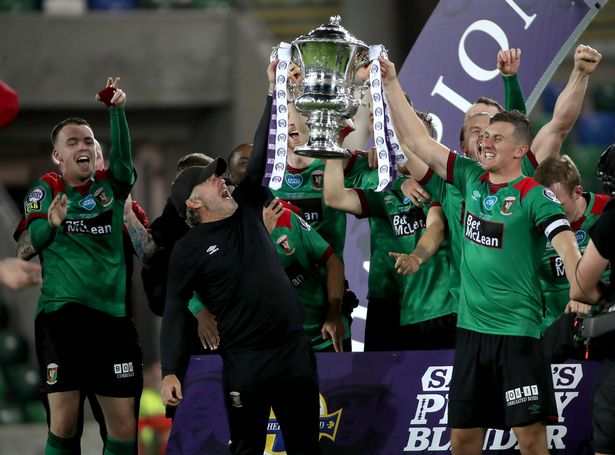 Q Radio Sport
The Irish Cup is to kick-off earlier than expected next month.
The first round is now due to be staged on Tuesday April 27th.
The Irish FA had been planning to play the entire competition in May, but that was opposed by the Northern Ireland Football League.
Clubs from outside the Premiership will be given elite status while they remain in the cup.
They'll be allowed to recommence full training from March 31 to prepare for the competition.
Irish Cup to kick-off next month.

IFA: pic.twitter.com/zDGRHYxmxg

— Q Radio News (@qnewsdesk) March 17, 2021