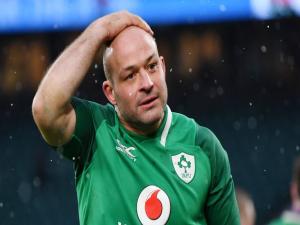 Q Radio sport
Ireland's game with Samoa at the Rugby world cup this weekend has avoided the string of cancelled games, and will go ahead as planned.
England's clash with France and New Zealand's game with Italy are off on Saturday.
The powerful Typhoon 'Hagibis' is bearing down on parts of Japan and is likely to lead to public transport closures.
All teams which have had games cancelled will get two points as per tournament rules.
Sunday's games, including Scotland V Japan, will be reviewed after the weather passes.
Both teams are still able to qualify on Sunday and any decision to cancel that game will have a huge impact on the final placings in Ireland's pool.
If the match in Yokohama is cancelled the hosts would go into the quarter-finals for the first time, while Scotland would be eliminated.
World Rugby said "every possible effort" had been put into a contingency plan, but that it would be "grossly irresponsible to leave teams, fans, volunteers and other tournament personnel exposed during what is predicted to be a severe typhoon".
"We fully appreciate that England, France, New Zealand and Italy fans will be disappointed, but we trust they will appreciate that their safety must come first," said World Rugby tournament director Alan Gilpin.
"They will be entitled to a full refund on their match tickets."
England and France have already booked a spot in the quarter-finals but the decision to cancel Italy's match with the holders ends their slim hopes of making the last eight.
It is the first time in the Rugby World Cup's 32-year history that any game has had to be cancelled.