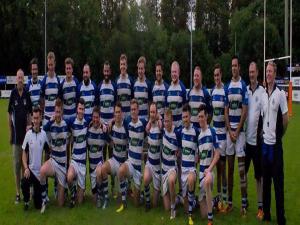 A huge crowd of travelling Dungannon supporters watched on as their side narrowly missed out on the chance to be crowned the Champions of the First Trust Senior Cup.
They gave a brilliant performance, but Ballynahinch got the better of the Tyrone side.
The scoreline finshed 27-10 at the Kingspan Stadium last night.
Dungannon Rugby club said the boys did the jersey proud and they were very unlucky not to win.
The County Down club previously clinched the Millar McCall Wylie Junior Cup on Tuesday evening, also at Kingspan Stadium.
Ballynahinch have now won the First Trust Senior Cup titles three times in a row.