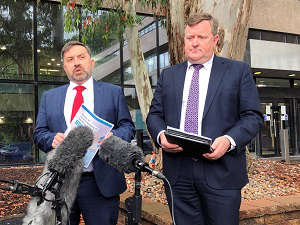 Overnight Surgery Centres to be Established Here
David Young (PA)
A plan to reconfigure how surgeries are carried out in Northern Ireland will deliver safer and more consistent care for patients, the Health Minister has said.
Robin Swann was commenting as he published a review into general surgery provision in the region.
The review, which was led by consultant surgeon Professor Mark Taylor, has produced a new set of standards that hospitals will be required to meet to continue to provide emergency and planned general surgeries.
The plan envisages greater separation of emergency and elective surgery provision, with different hospitals specialising in the different services.
The exercise is part of the wider plan to reshape health delivery in Northern Ireland.
The health service reform plans include a restructuring of the hospital network, with a focus on creating hubs to deliver key specialisms.
Northern Ireland currently has the longest hospital waiting lists in the UK and experts have warned the structures are not sustainable.
The review published by Mr Swann involves changes to the pattern of services.
This will include creating overnight stay centres for elective surgery. These will involve planned procedures for high-volume cases of intermediate complexity where at least one night in hospital is required.
The Mater Hospital in Belfast will be the location for the first of these new centres, with further sites to be identified at a later date.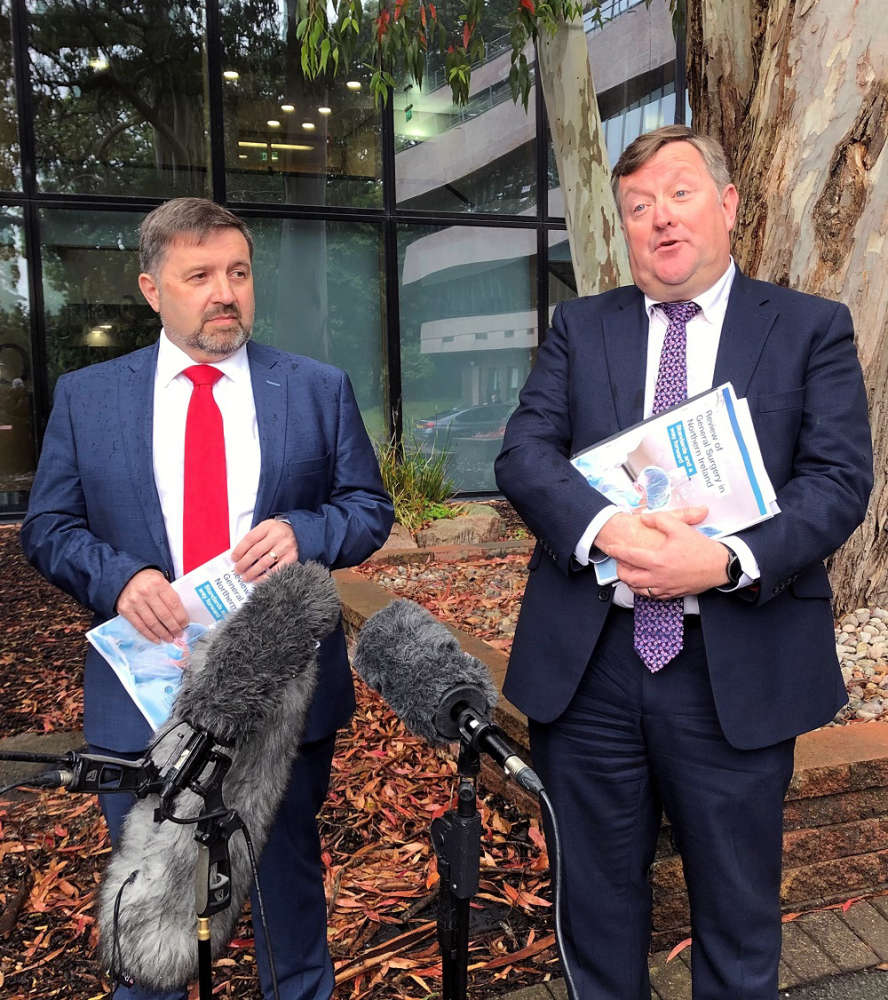 (Health Minister Robin Swann and Professor Mark Taylor outside Department of Health at Stormont)