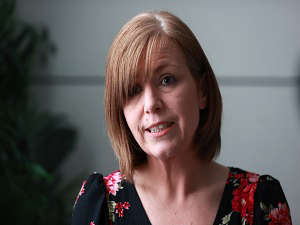 By Claudia Savage (PA)
The sister of murdered journalist Lyra McKee has said that the extremism that "destroyed" her family is growing in the political vacuum left by a lack of devolved government.
Nichola McKee Corner spoke to the PA news agency following the announcement that the One Young World summit has named its Journalist of the Year Award 2023, the Lyra McKee Award for Bravery, in honour of her sister's life and work.
Lyra McKee was 29 years old when she was fatally shot during rioting in the Creggan area of Derry in April 2019.
At the time of her death, the devolved government at Stormont was not functioning after it collapsed in 2017 in the fallout of an energy scheme scandal, and Sinn Fein subsequently declined to go back into the executive to secure an Irish language act.
Ms McKee Corner said politicians did not uphold promises for change they made in the wake of Ms McKee's death.
"Because we were in a political deadlock when Lyra was killed as you know.
"And Lyra's funeral was one of the first times in a number of years that all of the political leaders were together in one building," she said.
"And they had been making promises at that time that they would do what was necessary to get our political institutions back up and running.
"That was in April, by August, nothing had changed."
The devolved institutions are not currently functioning due to the DUPs boycott of government in a protest against post-Brexit trading arrangements.
At the beginning of September 16 police officers were injured during unrest in the Creggan area of Derry that involved children as young as eight.
Searches carried out following the unrest revealed guns and quantities of ammunition.
Ms McKee Corner said more needs to be done about growing extremism.
"I wrote to them every politician in the land, not just this country, the whole island and mainland UK and eventually change did happen but as we know it wasn't long lasting.
"It was for completely different reasons this time but it's still having the same impact on people," she said.
"Because at the time Lyra was killed there was a political vacuum, as we know, which only gives opportunity for extremism to flourish.
"And opportunities are being lost and extremism is growing.
"Because if you don't have a stable government, there is a tendency towards anarchy as well, which is what we saw in 2019, which is what we've seen intermittently throughout that time, and particularly in the last number of weeks.
"And a lot more needs to be done about that.
"When we see that happening, it's heartbreaking.
"Because it doesn't need to be like this. It absolutely doesn't.
"And things need to be done to change it.
"People need to learn to find a way to compromise."
She added: "We keep taking steps forward, steps back. Seeing the violence, I despair, I just think has anybody learned anything?
"Because all it takes is one person coming onto the street with a handgun.
"Somebody's child could be dead.
"Is that worth it?
"Because I don't think it is.
"It's destroyed my family, killed my sister and my mum.
"I don't want to see anybody have to go through that."
Ms McKee Corner said that, if compromises are not made, there will be more unnecessary deaths.
"People digging their heels in and not giving in and wanting everything their own way hasn't got us anywhere in the past.
"It's not going to get us anywhere in the future.
"So we have to do something different. Absolutely," she said.
"If not there'll be more conflict related deaths, which is my greatest fear because I know what people will have to experience."
Four years on from Ms McKee's death the One Young World summit has named its Journalist of the Year Award 2023, the Lyra McKee Award for Bravery.
The annual One Young World Summit convenes young leaders from 190 countries and 250 organisations, working to accelerate social impact.
This year's One Young World Summit is taking place in October in Belfast and has been recognised by the City of Belfast and the UK Government as being part of the official celebrations for the 25th anniversary of the signing of the Good Friday Agreement.
The Lyra McKee Award for Bravery is designed to recognise five outstanding journalists under the age of 35, from across the world.
Ms McKee Corner said Ms McKee would be "blown away" to have the award in her name.
"She would be emotional, and she would be so proud.
"But she would also be so pleased that she would be connected to such an amazing award that would help to inspire and influence and push forward, other young people going forward," she said.
She added: "She wanted everyone to have truth and justice and wanted our little country here to become a better place.
"And the only way you can do that is by speaking out.
"And by telling the truth and by using your voice and Lyra did that.
"And to know that she'd be inspiring other young people across the world to be able to do that, I know she would think it would be absolutely phenomenal."
One Young World managing director, Ella Robertson McKay said naming the Journalist of the Year award after Ms McKee was a "fitting tribute".
"Lyra was a talented and brave journalist who reported the truth without fear or favour and was a relentless advocate for the LGBTQ+ community before she was so tragically killed in 2019 on the 21st anniversary of the Good Friday Agreement," she said.
"As the One Young World Summit in Belfast marks the 25th anniversary of the Agreement, we felt naming the Journalist of the Year award in Lyra's honour would be a fitting tribute to such a remarkable young woman.
"Highly respected by her peers, Lyra's writing was so full of love and hope for the future, famously penning a letter to her 14-year-old self in which she describes journalism as 'her calling'.
"In that same letter she declared; 'It won't always be like this. It's going to get better' and signed it off by saying 'Keep hanging on, kid. It's worth it. I love you.'"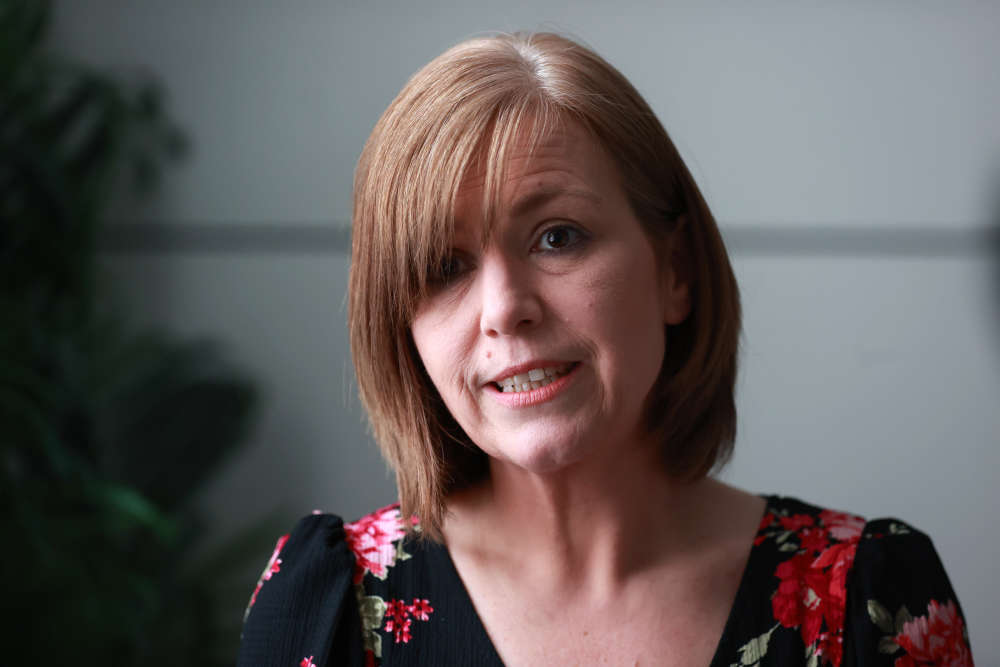 Lyra McKee's sister Nichola McKee