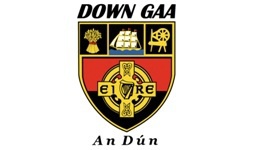 Q Radio Sport
Down are on the look-out for a new manager following the resignation of Eamonn Burns.
He's stepping down after three years in charge of the Mourne Men.
The highlight of his tenure was reaching the Ulster final last year, only to be well beaten by Tyrone.
Officials issued a statement on Tuesday night.
Statement from Down GAA County Committee
Eamonn Burns has informed the County Management Committee this evening of his decision to step down as manager of the Down County Senior Football Team.
The Bryansford man will leave the position after three years in charge of the county side.
Throughout a distinguished playing career, Eamonn was a wonderful servant for Down and the proud holder of two All-Ireland medals. As manager he brought the same integrity, honesty and hard work to the role that he displayed as a footballer in the red and black.
Despite some challenging times over the last three seasons, the highlight of his tenure was undoubtedly the journey through the 2017 Ulster Championship to the provincial decider, with memorable victories over Armagh and Monaghan. During the past three seasons, he has unearthed some new talent and Eamonn will pass on the baton in the hope that his successor can build on his work.
Sean Rooney, Chairman of Down GAA, paid tribute to Eamonn Burns this evening, describing the outgoing manager as someone who "worked diligently to bring the county team forward, and did so with admirable pride and dignity.
"We are indebted to him for the time and effort he gave over three seasons and I would wish to place on record our gratitude to him and his management team. Eamonn was very honourable at all times working tirelessly in pursuit of progress and success and he retains a great desire to see Down re-emerge as a force in football.
"We would also like to thank the members of his management and backroom teams, in particular Cathal Murray, Aidan Brannigan, Neil Collins, Gerard Colgan and Gearóid Adams".