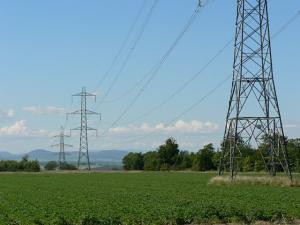 By Jonathan McCambridge (PA)
Energy company SSE Airtricity is to reduce electricity prices for Northern Ireland customers by 7% from November.
The firm said the decision means a typical customer will see annual bill reductions of almost £90 as it passes on lower wholesale costs.
Klair Neenan, managing director of SSE Airtricity, said: "We hope today's announcement will be welcome news for electricity customers in Northern Ireland as we approach winter.
"We're acutely aware of the pressure people have been experiencing with the cost-of-living crisis and we recognise that this continues to be a difficult time for many.
"We've worked hard over the last 18 months to shield our customers from the impact of record wholesale costs through our approach to buying energy, and we promised to pass on savings, as soon as it was possible to do so.
"As always, I would encourage any customer who is concerned about their energy costs to please contact us, and we will work with you to find a solution."
Northern Ireland's Utility Regulator last month announced a review of energy prices.