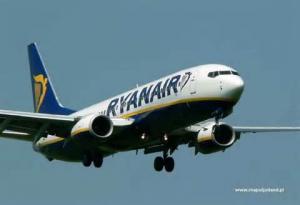 The UK Government says it may step in to help the financial situation facing City of Derry Airport. 
The Northern Ireland executive agreed to a £7m package earlier this week which will help attract new routes - after Ryanair cut flights from the Eglinton site.
Backing a service to London could mark the first ever UK government support for a public service obligation in Northern Ireland.
Speaking earlier Ryanair boss Michael O'Leary said he intended to pivot business away from the UK in the next 18 months, as the carrier waited to see the outworking of Brexit.
But he expressed hope that, long term, the airline industry would absorb the impact of the UK leaving the European Union.
Launching Ryanair's 2017 summer schedule for Northern Ireland, Mr O'Leary reiterated his call for air passenger duty (APD) to be completely scrapped in the region.
The airline recently dropped two of its four routes out of City of Derry Airport - London Stansted and Faro.
Explaining the move, he said through most of January this year the average fare paid by customers on the Stansted route was less than the APD tax of £13.
"That's why we can't continue to sustain a route like that, where we are not even covering the local taxes here, never mind making a contribution to Ryanair's own operating costs," he said.
He warned that the two remaining services from Derry, Liverpool and Glasgow, may ultimately be moved to its main base in Northern Ireland at Belfast International.
Mr O'Leary, who said he would have based another aircraft in Belfast if Brexit had not happened, also questioned the power-sharing administration's decision to pay United Airlines a £9 million subsidy to continue its Belfast to Newark service, and the £7 million it pumped in to rescue the troubled City of Derry Airport.
"If the Northern Ireland Executive wants to do something useful, rather than giving £9 million of a subsidy to United Airlines, who will disappear the day the subsidy is gone, or pumping £7 million into Derry - which we will welcome, we think it's good for Derry, it just won't deliver any traffic up there - work instead to reduce or eliminate APD up here, and then allow the airlines and airports to work together to bring huge visitor numbers," he said.