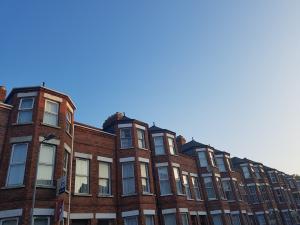 Q Radio News
Communities Minister Deirdre Hargey has set out her plan to deliver over 100,000 homes as she launched a draft Housing Supply Strategy for public consultation.
The minister said she wants at least one third of the properties to be social homes which address the needs of an ageing population as well as people with disabilities.
The consultation period runs until February ninth and the minister encouraged people to have their say.
"This strategy is to deliver 100,000 plus homes over its 15-year lifetime.
"I want at least a third of these homes to be social homes.
"These homes will be high quality and deliver for a wide range of needs, including the needs of our ageing population, those with disabilities and our children and young people."
Ms Hargey said transforming housing supply required the input of people who are in housing need.
"This approach is built on the principle that those who are most affected by poor housing are best placed to help design or redesign it."
She added:
"Access to a safe and secure home is a basic human right – I have set out how I will build quality homes where they are needed. My department is seeking your views on my draft Housing Supply Strategy."
Details of the consultation documents and online survey can be found at: www.communities-ni.gov.uk/consultations/consultation-new-housing-supply-strategy