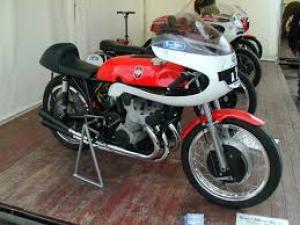 a Gilera motorbike ( non-1957 vintage)
Michael Dunlop will ride a replica '1957 Gilera Four' at next year's Classic TT.
It was the first bike to traverse the mountain course at over 100 miles per hour.
Earlier this year the Ballymoney man became the first rider to complete the TT mountain course in under 17 minutes.