Greg McWilliams
Q Radio Sport
Ireland rugby women's coach Adam Griggs is to step down after the November internationals, with former assistant coach Greg McWilliams to take over.
The IRFU has confirmed the decision by Griggs to vacate the role, with the New Zealander to work with the IRFU as a Provincial Talent Coach for Leinster, focusing on Talent ID and Player Development across both the men's and women's game.
Defeat at the hands of Spain and Scotland in last month's round-robin tournament in Italy meant Ireland missed out on next year's tournament in New Zealand.
At the time the union said it would conduct a standard review "in line with all other national team campaigns" and has now confirmed the details of the investigation, which will be led by former Wales international Amanda Bennett.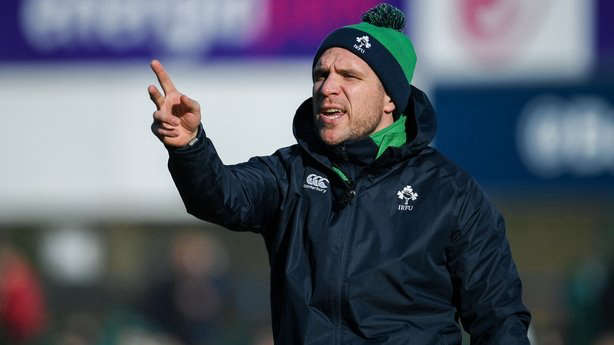 Adam Griggs
Griggs will see out his contract by taking charge of the side against Japan and the United States next month, and admits it was a "bitterly disappointing" end to his four years in charge.
"It has been an enjoyable and challenging period," he said.
"It was bitterly disappointing to exit the World Cup qualification as we did, however, I believe the group can take pride in their personal growth and development as rugby players.
"Personally, I will take plenty of learning from this experience which I look forward to implementing in the future. I would like to thank the players and support staff for their unwavering commitment to the green jersey and I look forward to watching a talented group grow into world class players under Greg's tutelage."