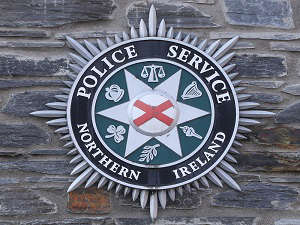 Jonathan McCambridge (PA)
Detectives are appealing for witnesses following a public order disturbance at a railway station in Co Antrim.
Footage circulating on social media appears to show a youth being repeatedly kicked in the head by a gang at Ballymoney railway station.
Police have confirmed that one teenager required hospital treatment following the incident which occurred on Saturday.
The PSNI said that at 9.45pm a group of up to 20 people were reported to be fighting on a train within the Seymour Street railway station.
A glass bottle was thrown during the disturbance, which had spilled out onto the platform, and a 14-year-old boy sustained an injury which required hospital treatment.
A number of others were injured and received medical attention at the scene.
Officers attended to bring the disturbance under control and cautioned three people in connection with the incident.
Sergeant Jamie Halligan said: "We are aware of the concern surrounding this incident and the footage circulating on social media.
"Our inquiries are ongoing and we would appeal for the public's assistance.
"Anyone who was in the area of Ballymoney train station at the time and who witnessed this incident or who has any information which could assist us with our inquiries is asked to call us on 101 quoting reference number 2071 03/06/23."
Alliance Party Sian Mulholland said the scenes were horrific.
In a social media post she said: "We are aware videos and photographs are being circulated showing horrific scenes at Ballymoney train station over the weekend.
"This behaviour has absolutely no place in our town, our community, or our society.
"Our thoughts are with the victim of the attack, Translink staff who had to deal with a very difficult situation, and others on train who were witness to this violent act.
"We call on anyone with any information to pass it to the PSNI.
"I will be liaising with relevant stakeholders to address the ongoing situation related to anti-social behaviour on the train, and work towards ensuring this is not repeated."