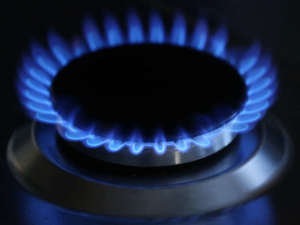 Jonathan McCambridge (PA)
All £600 energy support vouchers in Northern Ireland have been dispatched, the Post Office has said.
The last tranche of vouchers have been sent in the post and are expected to arrive by the weekend.
It means the £600 voucher rollout – which started just over three weeks ago – has been completed ahead of schedule.
The Post Office also said that 80% (400,000) of energy vouchers have been redeemed.
Those who pay their electricity bills by direct debit received the £600 directly into their bank accounts.
Thousands of others are receiving the payment via a voucher posted to their house to be redeemed at a Post Office.
The money includes a £400 payment as part of a UK-wide support scheme and an additional £200 in recognition of Northern Ireland's dependence on home heating oil.
Electricity companies are being funded directly for the scheme to deliver money to households amid the cost-of-living crisis.
Nick Read, Post Office chief executive, said: "The success of this rollout demonstrates the significant infrastructure that the Post Office has in place to handle an initiative of this stature alongside the crucial role post offices play within the heart of Northern Ireland's local communities.
"None of this would have been possible without the commitment from our postmasters and their teams who have been working extremely hard to make sure people redeem their vouchers quickly; and easily deposit their cash straight away while in branches.
"We are pleased with the incredible progress of the voucher rollout with 80% of the total vouchers having already been redeemed within just three weeks of starting the mail-outs.
"We fully recognise how important being able to redeem this £600 support quickly and securely has been for so many people. We're grateful to the hundreds of thousands of people who have come into our branches with the required documents to help speed things up for postmasters. And we also want to thank the Police Service of Northern Ireland for their ongoing support during this time."
Energy Minister Graham Stuart said: "I'm delighted with the rollout of our £600 support package for families in Northern Ireland.
"All vouchers have now been issued, with most already redeemed, while every direct debit customer has now received their payment directly into their bank account. It has gone more quickly and smoothly than we could have imagined and is making a real difference to people struggling with their bills."
Consumers in the rest of the UK began to receive energy support payments last year, with the political impasse at Stormont blamed for the delay in Northern Ireland.
The rollout of the vouchers started in the region in the middle of January.
The Post Office has urged everyone who receives a voucher to pay close attention to their post and to follow instructions in the letter to redeem their voucher.