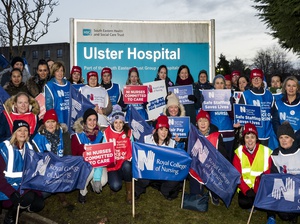 Trade unions staged strikes over pay for health workers in Northern Ireland in 2019/2020.
By Q Radio News
A Day of Action's being held in Belfast, Strabane and Derry/Londonderry today in support of a pay rise for health workers.
It's been organised by the political party People before Profit which says the current 3% pay offer from the UK government is miserly.
Councillor and Altnagelvin hospital worker Maeve O'Neill has said, "The Tories and Stormont Executive are attempting to impose a miserly 3% pay increase for health and social care workers. With inflation at nearly 4% this is an effective pay cut.
"I can tell you that workers at Altnagelvin and across the health service are furious about this. It's simply insulting especially when we see billionaires and elites cracking open champagne to celebrate the new fortunes they've made during the pandemic.
"Our health and social care workers deserve better treatment."
Northern Ireland health workers previously went on strike in late 2019 and early 2020 calling for pay parity with their counterparts in other parts of the UK.
A deal was then agreed to restore pay parity with health workers in England and Wales covered by the Agenda for Change contract.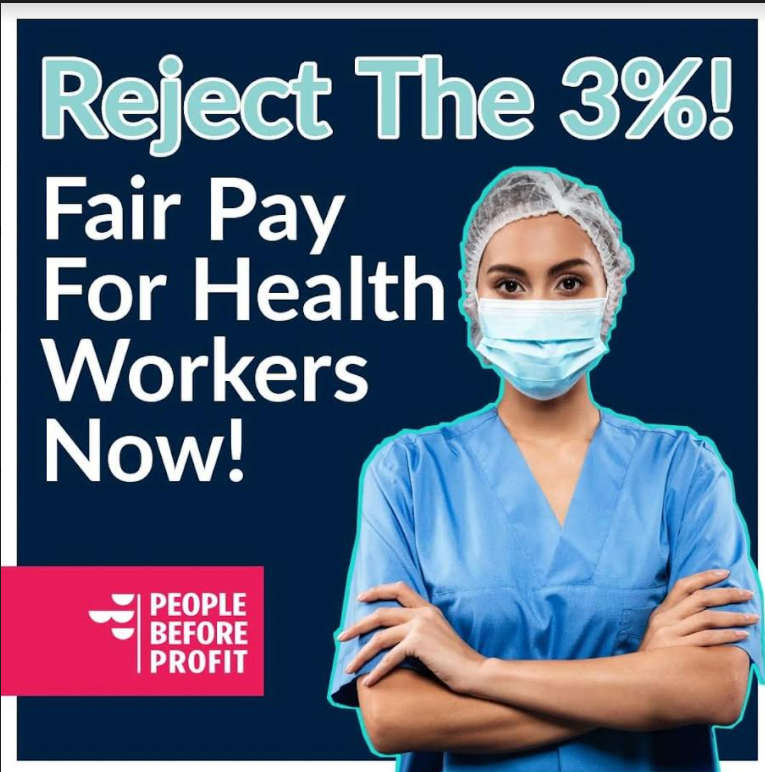 Meanwhile, People Before Profit MLA Gerry Carroll has called on the Stormont Health Committee to join him in rejecting the offer has branded as insulting offer.
He said, "Health and social care workers deserve a real raise. All trade unions are united in rejecting 3% and demanding a genuine pay uplift. We are up for the fight.
"The treatment of our health heroes sends a clear message about how we are all viewed by Westminster and Stormont.
"This is about respecting the efforts of frontline health workers throughout the pandemic, saving our health service and building out of the pandemic on the basis of far more equality across our society."