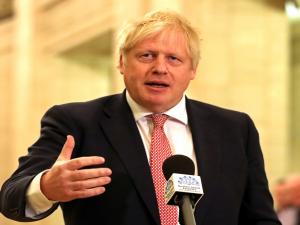 Boris Johnson says Protocol changes Aren't a Big Deal!
By David Hughes and Cate McCurry (PA)
Boris Johnson insisted a plan to effectively override parts of the Brexit deal with Brussels was "not a big deal" as he was warned the move would "deeply damage" relations with the European Union and Ireland.
The Bill to amend the Northern Ireland Protocol unilaterally will be introduced in Parliament on Monday amid controversy over whether the legislation will break international law.
Ireland's Foreign Affairs Minister Simon Coveney said the plan would "ratchet up" tension and breach the UK's international commitments.
But Mr Johnson insisted the legislation would introduce "relatively simple" bureaucratic changes and warned it would be a "gross overreaction" if Brussels sought to retaliate by triggering a trade war.
The Northern Ireland Protocol Bill will see the Government reduce the checks on the movement of goods across the Irish Sea.
This could include establishing a "green lane" to remove all customs processes for goods moving within the United Kingdom and enable the frictionless movement of agri-food goods staying in Northern Ireland.
It could also see businesses in Northern Ireland given the ability to choose whether to follow UK or EU regulations, depending on who they are trading with.