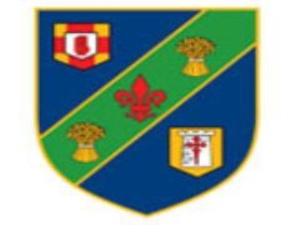 by Gráinne Connolly
Derry City FC manager Kenny Shiels was the guest speaker at the White Horse Hotel on Friday night as the North West Cricket Union celebrated the 2017 season at their annual prize-giving.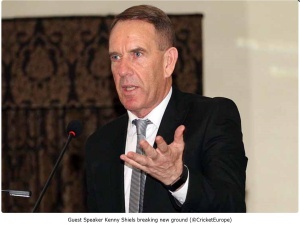 A spokesperson for the union said:
"The Magherafelt was enjoyed a really warm welcome from around 150 guests who were delighted to hear the Candy Stripes boss say he was 'very much on board' with the idea of various sporting bodies in the region finding ways of working more closely together."
The main award of the evening, the Radio Foyle Player of the Year was won by Bready's David Rankin after the opening Batsman scored over 800 runs and also claimed 19 wickets in an impressive season at Magheramason.
Andy Britton picked up the Players' Player trophy as his 37 wickets and 200 plus runs kept Brigade in the title hunt right until the end while Aaron Gillespie was a clear winner of the Young player of the Year.
The 20-year old Strabane all-rounder hit 4 centuries and 6 fifties on his way to nearly 1100 runs as the Red Caps bounced back from their relegation in 2016.
Davy Scanlon was the unanimous choice for Warriors Player of the Year while the Club Person award went to Dermot Ward for his efforts with both Ardmore and the Umpires Association.
The Harry Henderson Fair Play trophy was presented to James Thompson of Ballyspallen for his sportsmanship in this summer's senior cup final while Brian Allen was a deserving recipient of Coach of the Year.
One new award introduced in 2017 was the Jack Glenn Memorial Youth Player of the Year and the first winner was Aidan Logue who score 2 centuries in his 470 runs for Fox Lodge's under-15's.
The trophy was presented by Jack Glenn (senior) who also received a warm welcome.
The Ladies were well represented too- Hazel Britton of Strabane Saints claiming the batting trophy with Vanessa Buchanan securing the ladies' bowling for the second time.
The Foxies' TJ Nicholl and Ardmore man Glynn King won the Midweek batting and bowling respectively while the Hall of Fame inductees were former Irish Internationals Tommy Harpur and the late, great, Scott Huey.
The Divisional Award winners were as follows-
Premiership batting- Scott Campbell (Coleraine)
Premiership bowling- Jordan McGonigle (Donemana)
Championship batting- Aaron Gillespie (Strabane)
Championship bowling- Steven McCloskey (Ballyspallen)
Q1 batting- Mark Olphert (Bready)
Q1 Bowling- Lee Kelly (Bready)
Q2 batting- Gareth Martin (Limavady)
Q2 bowling- Paul Brolly (Ardmore)
Q3 batting- Alistair Spratt (Ballyspallen)
Q3 bowling- Mark Simpson (Donemana)
Q4 batting- Matthew Caulfield (Maghera)
Q4 bowling- Aaron Stewart (Maghera)