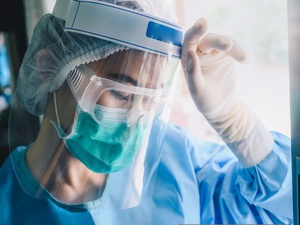 By Q Radio news
Five further deaths of patients who had previously tested positive for Covid-19 have been reported in Northern Ireland.
The region's Department of Health has also reported another 1,061 new cases of the virus.
The latest deaths come as a member of the committee which advises ministers on vaccines thinks the UK's facing a "worsening situation" as it goes into winter.
Professor Adam Finn from the J-C-V-I thinks the NHS is already under enormous pressure.
The Prime Minister's resisted calls for tighter restrictions despite rising case numbers and insists vaccines will get the country through the next few months.
LATEST: Five further deaths of patients who had previously tested positive for Covid-19 have been reported in Northern Ireland. The region's Department of Health has also reported another 1,061 new cases of the virus. pic.twitter.com/r7QOY37fKU

— Q Radio News (@qnewsdesk) October 24, 2021