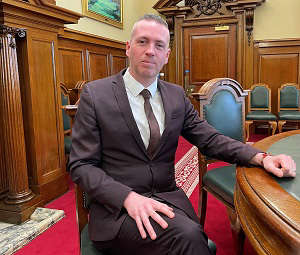 By Jonathan McCambridge (PA)
Mal O'Hara is the new leader of the Green Party in Northern Ireland. He's determined to grow his party and recapture Stormont seats lost in the Assembly election.
The 43 year old replaced Clare Bailey as leader on Sunday following a disappointing election result in May which saw the party lose both of its MLAs.
Previously the party's deputy leader, he was elected unopposed as leader after Ms Bailey decided not to continue in the role in the wake of the Stormont election in which she lost her south Belfast seat.
"As deputy for the last three years, I was the next person and we agreed and felt that it was time for new leadership and new energy in the party.
"Members were very supportive and keen to see me take on the mantle of leadership when Clare indicated she was stepping down.
"Clare will still remain involved with the party, we will be utilising her expertise and knowledge in different ways within the party.
"But I think she has decided after the disappointing Assembly election it is time for new leadership, a fresh approach and to bring forward the next generation of activists."
Mr O'Hara described the Assembly election result, in which party member Rachel Woods also lost her seat in North Down, as the "swings and roundabouts" of politics and said his party had been squeezed by major issues.
Mr O'Hara also said that part of his job would be "winning hearts and minds" to environmental issues.
"We need to say to people this will have a beneficial impact in your life, this will reduce inequality, this will provide hope and opportunity.
"The example of that is, we are a rainy windswept island. Why are we not energy self-sufficient?
"We should have been decades ago if people had listened to Greens and others in the environmental movement.
"If we create off-shore, on-shore, solar, tidal, those types of energies, we create skilled jobs, we create apprenticeships, we create hope and opportunity for the next generation and that means we meet our energy needs and won't be in the cost-of-living crisis that we are in now.
"That is the kind of messaging that I want to put forward and people will see the benefits of that because I think for many parents they are worried about the next generation."
"I think in Northern Ireland we need to be clear, we emit the highest per capita greenhouse gases across all of these islands.
"We are the 12th worst place in the world for biodiversity loss, none of our 465 rivers, lakes and coastal areas are of a good standard.
"The Greens, in the last Assembly forcing the Executive to bring forward a Climate Bill, we are going to start to see progress and while we may not be in the Assembly, part of our role is about holding peoples' feet to the flames and making sure that they progress the Climate Bill."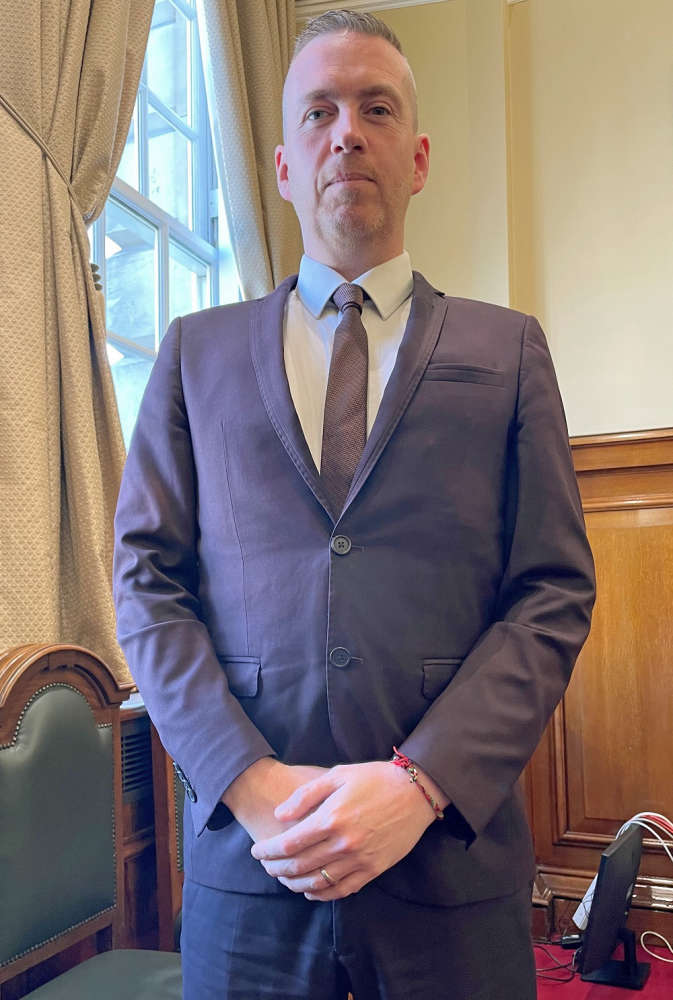 The 43 year old Mal O'Hara is the first gay leader of a political party here