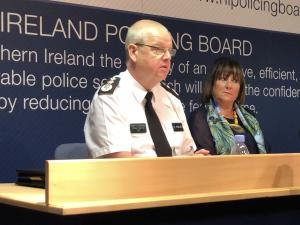 By Q Radio News
Politicians from the main political parties put on a united front at today's policing board meeting.
MLAs who sit on the board were unanimous in their condemnation of the loyalist violence that has erupted in parts of Northern Ireland injuring 41 officers.
That includes DUP members who've joined calls for calm and a redoubling of efforts from everyone to support the PSNI.
Policing Board Chair Doug Garrett has issued a statement on behalf of all members.
"Board Members are unanimous in their condemnation of the recent disorder on our streets and violence directed at police officers,'' he said.
''It is truly shocking that in a short space of time, 41 officers have sustained injuries. We thank all the officers who have been on duty for their work to contain and restore order, and trust that those officers injured make a full and speedy recovery.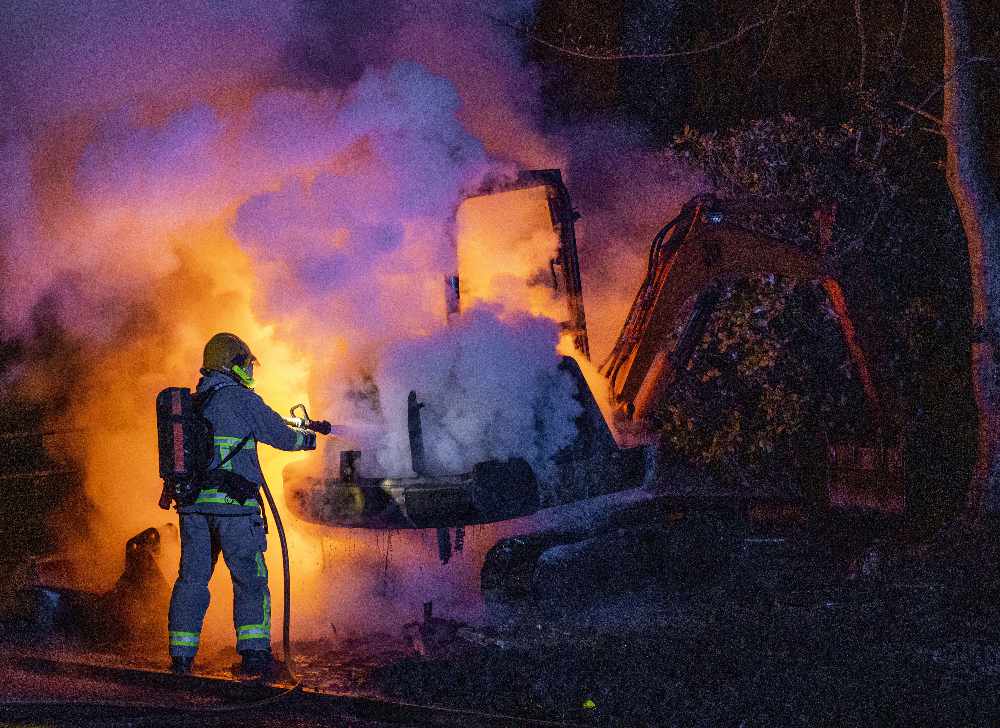 (A member of the Northern Ireland Fire and Rescue Service (NIFRS) extinguishes a JCB digger which has been set alight close to the Loyalist Nelson Drive Estate in the Waterside of Derry City, Co. Londonderry).
''We welcome that arrests have been made by the police in response to the disorder. Anyone engaged in violence must be brought to justice but it is undoubtedly concerning to hear that so many young people have been drawn into the attacks on the police and the consequences that criminalisation may have for their lives.
''At this time, there must be a redoubling of efforts to calm tensions and for continued dialogue between the community and police officers at all levels of the PSNI. Nothing is achieved without talking, and leadership is needed from all those with influence so that any concerns can be addressed through the democratic structures in place; and through the Board mechanisms for policing oversight and accountability.
''Now is the time for all to voice support for policing and reject the lawlessness witnessed over recent days."