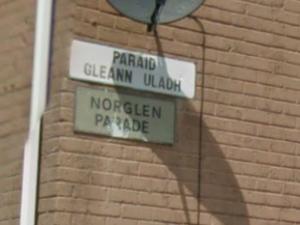 Q Radio news
A pipe bomb type device has exploded outside a house in west Belfast.
Slight damage was caused to the windowsill of the property in Norglen Parade.
Police recieved a call from the residents of the house shortly before 7pm on Thursday night.
They discovered the object in the garden yesterday morning, but police believe it detonated at around 10.30pm on Monday evening.
Army bomb teams evacuated a number of homes overnight to examine the object.
It's been declared a viable pipe bomb, and the remnants have been taken for forensic examination.
There have been no reports of any injuries and the PSNI say enquiries are continuing.