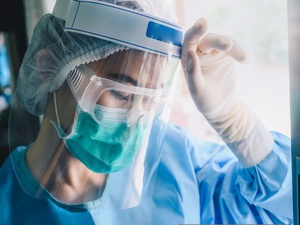 By Q Radio news
Ten more people have died in Northern Ireland after testing positive for Covid-19.
The region's Department of Health has also reported another 1,323 cases of the virus.
The news comes as Northern Ireland is bottom of the UK league for delivering booster doses of Covid-19 vaccine.
Out of an estimated 5.3 million boosters, 44,000 have been administered here.
Wales leads the other nations in the proportion of double-jabbed people who have also received a booster, at 14.4%.
The figure for Northern Ireland is 3.5%.

COVID-19 latest - 10 deaths and 1,323 positive cases reported in Northern Ireland in the past 24 hours. pic.twitter.com/5EUzE8LbBe

— Q Radio News (@qnewsdesk) October 23, 2021