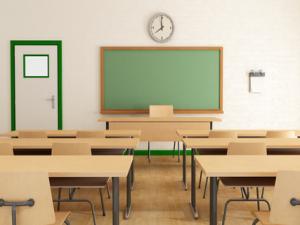 By David Young, PA
Post primary schools in Northern Ireland lost more than 120 appeals against decisions to turn down pupils for places, MLAs have heard.
Education Minister Michelle McIlveen expressed concern at the number of instances where schools had incorrectly applied admissions criteria.
The number of appeals lodged by parents or guardians this year soared in the wake of the cancellation of post primary transfer tests due to the pandemic.
Post primary schools in Northern Ireland lost more than 120 appeals against decisions to turn down pupils for places, MLAs have heard.https://t.co/Ju2kRIccB8

— Q Radio News (@qnewsdesk) September 21, 2021
There were more than 800 lodged ahead of the new school year, compared with around 250 the previous year.
In the absence of transfer test results, boards of governors of post primary schools developed their own criteria to determine which pupils to accept in the Year 8 intake.
Some criteria proved controversial, such as the advantage given to children who had already had an elder sibling at the school they were applying for.
In June, 280 children were classified as being unplaced, having failed to secure a place in any of the schools they applied for.
Updating the Assembly on Tuesday, Ms McIlveen said that figure now stood at around five unplaced pupils.
"It was a very, very difficult year for parents and for young people and we had a situation where we had 280 young people who were unplaced in June which I found actually quite distressing," she said during Assembly question time.
"And I know that there's still a very, very small number – around five – who are still unplaced, which is something again that we need to have addressed."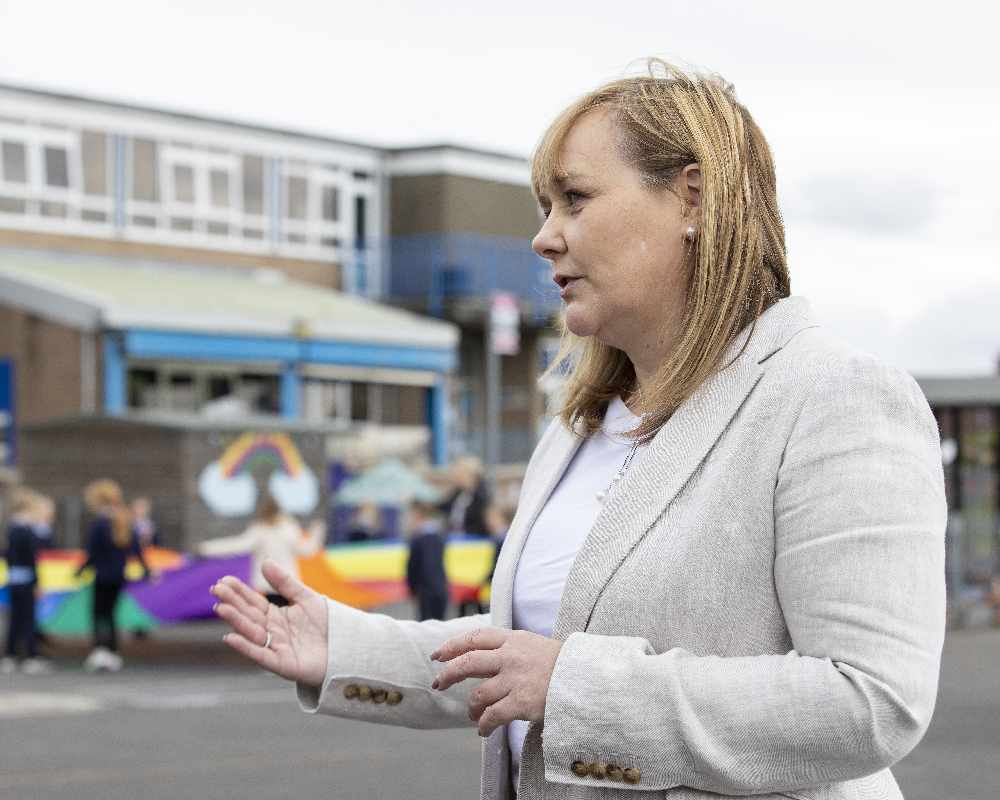 (The Education Minister said appeals were conducted by independent tribunals)
Ms McIlveen said an extra £130,000 was channelled into the appeals process to deal with the extra demand.
The appeals are conducted by way of independent tribunals facilitated by Northern Ireland's Education Authority.
"We had quite a number actually were upheld with over 120 upheld in respect to post primary admission," she said.
"I'm concerned about that and I think it's important to ensure that schools operate an admissions process that is robust and minimises unnecessary stress to children and to families."
Ms McIlveen made clear that schools were responsible for their own admissions criteria and her department could only offer advice and recommendations as to what factors should be considered.
She said her department was undertaking a "lessons learned exercise" on the post-primary transfer process used in 2020/21.
"We will be talking to a number of schools over the coming weeks to ensure that the reason for lost appeals has been identified and that remedial action is put in place to try to avoid that in the future," she said.
The minister said there was a need for a "robust" admissions process.
"I am very disappointed in the outcome of this," she added.
Transfer tests are conducted by two private sector operators on behalf of schools.
The tests are currently set to go ahead this November and December for post primary admissions in the 2022/23 academic year
Ms McIlveen expressed hope that coronavirus would not force cancellation for a second year.
"I would like to think that our P7s who have opted to take the test will be able to do so in the timetable which has been outlined by both providers," she added.
Asked about the prospect of primary schools allowing the tests to be conducted in their buildings, as a way to limit large gatherings of children coming together, Ms McIlveen said the decision would rest with individual schools.
But she said that approach would only work if all primary schools agreed to facilitate tests.
"Certainly any move away from the current arrangements would require the consent of all primary schools and teacher representatives and I certainly can't compel them to agree to this," she said.
"So, unless schools themselves agree, there is a risk of perhaps creating an inequality, whereby some pupils are given the opportunity to sit the tests in their school while others will not."