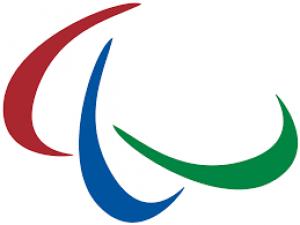 Team GB and Team Ireland also get going in the seven-a-side football
Eglinton sprinter Jason Smyth will run in his 100m sprint heats this evening. Smyth previously won gold in both the 200m and 100m in Beijing and London, he'll be hoping to bring his gold tally up to five with another successful Games. The Paralympics removed the 200m from the Games, so the 100m will be Smyth's only event.
See you all tomorrow! #1DaysToGo #Rio2016 #MoreThanSport #GoldSmyth pic.twitter.com/Ef2ceQ4nGR

— Jason Smyth (@smyth_jason) September 7, 2016
Elsewhere, Bethany Firth will start her campaign for another gold medal in the 100m backstroke later today. County down swimmer Firth won the same even in London four years ago while competing for Team Ireland, this time around she competes for Team GB. Communities' Minister Paul Givan was particularly impressed with Bethany's training regimen. "She's up at four o'clock every morning for training" said the Sports minister "the only day off she had was Christmas day"
Meanwhile, the seven aside football gets underway this afternoon with Team Ireland along with Ryan Walker and Cormac Birt take on Ukraine, with David Leavy and the Team GB side taking on hosts Brazil.