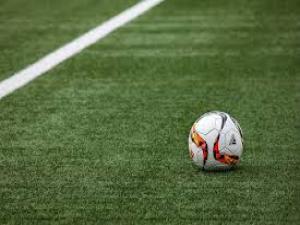 The figures show a 16% increase from last year
Irish FA says more young people are involved in football in Northern Ireland than ever before.
With the first year of the "Let Them Play" youth strategy coming to an end, the organisation has released some impressive figures.
The numbers are up 16% from a year ago, with around 58,000 people aged 4-24 participating in the game.
Irish FA Chief Executive, Patrick Nelson says they aim to have 100,000 young people playing by 2025.
International Manager, Michael O'Neill credits Northern Irish success in the Euros for inspiring "every child across the country to dream of wearing our famous green jersey".
IFA Director of Football Development Michael Boyd mentioned that a future key priority is to get more women involved at every level.