Q Radio sport
Organisers of the Ulster Grand Prix say the 2020 international road races may be in jeoprody due to critical financial problems.
They say a huge loss of income from the poor turn out during severe weather last year is partly to blame.
Dundrod and District Motorcycle Club say an urgent review is now being carried out.
A decision will be taken within weeks on weather to hold a 98th edition of the races next year.
A statement said "The huge loss of income, compounded by existing liabilities, has resulted in a major financial crisis for the organisers".
"Over the past few months the Club has been trying to manage this difficult situation. A critical juncture has now been reached and a decision must be made as to whether or not the race will take place in 2020."
Robert Graham, Chairman of the Dundrod and District Motorcycle Club, said "The Ulster Grand Prix celebrated its 97th birthday in 2019."
"The race organisers have met with local MP, Jeffrey Donaldson, alongside representatives of Lisburn and Castlereagh City Council as we continue to seek a solution to the financial problems that would enable Northern Ireland's most prestigious and historic motorcycle race to continue towards its 100th anniversary."
"It is clear though, that in the absence of significant financial support, the Ulster Grand Prix is in real and imminent danger of disappearing from the road racing calendar, an outcome that would be a major blow for motorcycle sport in Northern Ireland."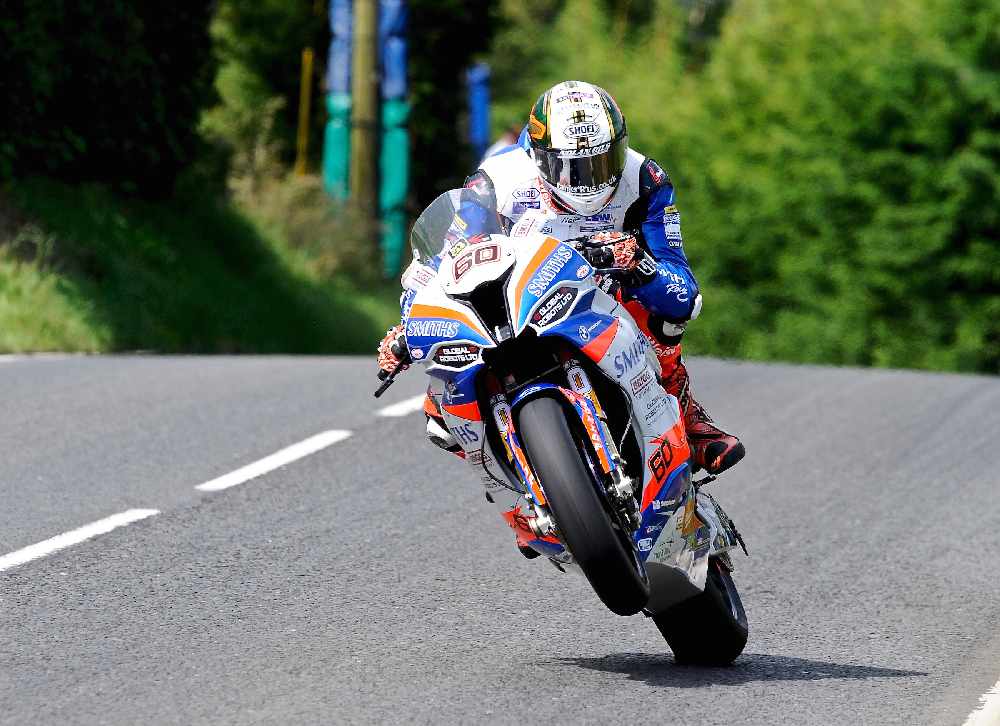 IMAGE: Peter Hickman at the road racing event the 'Ulster Grand Prix' in 2019