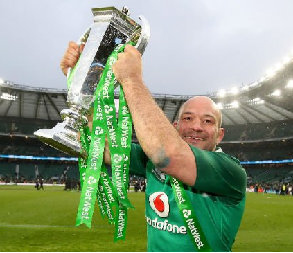 Q Radio Sport
Six Nations Grand Slam winning captain Rory Best has signed a contract extension with the Irish Rugby Football Union.
The new deal keeps the Ulster hooker under the control of Ireland's governing body until at least the end of next year's World Cup in Japan.
Since becoming skipper, Best has also led his team to a first ever win over New Zealand and a first win over the Springboks on South African soil.
The Ulster man said: "I am in a very privileged position as captain of Ireland and Ulster to be involved with two groups of incredibly talented players. I feel I can continue to make a contribution to both Ireland and Ulster."
His team mate Ian Henderson also ruled out a move to England or France by signing a new contract lasting until 2020.