By Simon Hunter
Course record-holder Alastair Seeley says he's aiming for the podium record at this year's Vauxhall International North West 200.
The racer from Carrickfergus needs one more podium finish for the all-time record of 28, held by legend Phillip McCallen.
More than 1000 fans descended on Coleraine's Vineyard complex for this year's launch.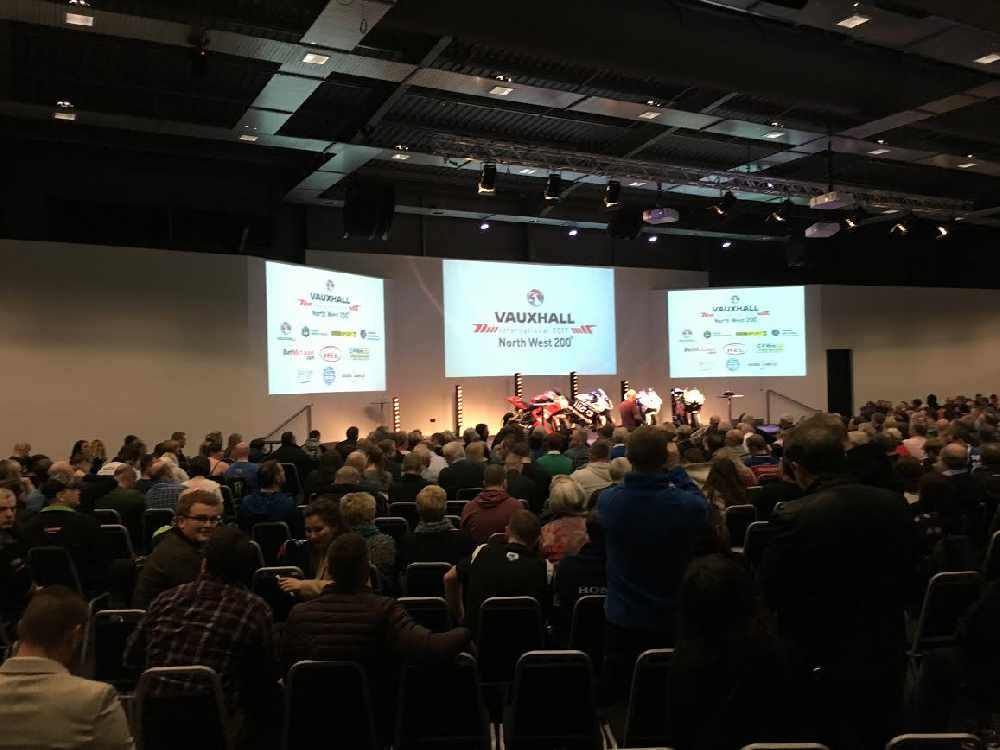 Speaking to Q Radio Sport, Seeley says it's a great way to involve the fans.
He says he's come a long way since waving programmes in the air as a boy.
He'll be part of the Tyco BMW team in the Superbike and Superstock races, and Gearlink Kawasaki for his Supersport race.
Excited & glad to b back in Philip & Hectors team @TycoBMW with sstk bike & superbike fr the big triangle races come May 👊✊🏁🏆👍👌😃 pic.twitter.com/nVDCe6rysW

— Alastair Seeley (@weewizard34) March 16, 2017
He told us he's excited for the changes this year.
Meanwhile, Fermanagh's Lee Johnston will ride an air ambulance-coloured bike in the supertwins race.
The bike is provided by Ryan Farquhar, who was in a coma after crashing on the circuit in 2016.
Johnston told us he's looking forward to the challenges ahead.
He has a new team this year, Jackson Racing Honda.
Got to meet her for the first time today...😘 pic.twitter.com/kxQhBoCISX

— Lee Johnston (@Lee_johnston13) March 4, 2017
The Fermanagh racer says the launch is a good way to see some familiar faces.
Ian Hutchinson was also at the event, hoping for a continuation of his stellar form from 2017.
He says the NW200 is returning to its best.