Q Radio Sport
James McClean's life was threatened by someone who said they would take a gun to one of his matches, the Stoke winger's wife has revealed.

Erin McClean, coming out in support of her husband after he was forced to speak out once again on Sunday night to highlight the abuse he has endured for nine years, said she watched the game in "absolute fear on TV".

She added "there isn't a day that goes by that either one of us don't receive a message of some sort, whether it be a threat or else telling us to get the f*** out of England".

Derry/Londonderry-born Republic of Ireland international McClean has been the subject of sectarian abuse - both online and in stadiums - ever since he first refused to wear a poppy on his shirt almost 10 years ago.

"We've been spat on, shouted at, nights out have been ruined by people making remarks towards him," McClean's wife posted on her Twitter account.
"I even remember once someone threatened him saying there were taking a gun with them to a certain match and I can still remember watching that match in absolute fear on the TV."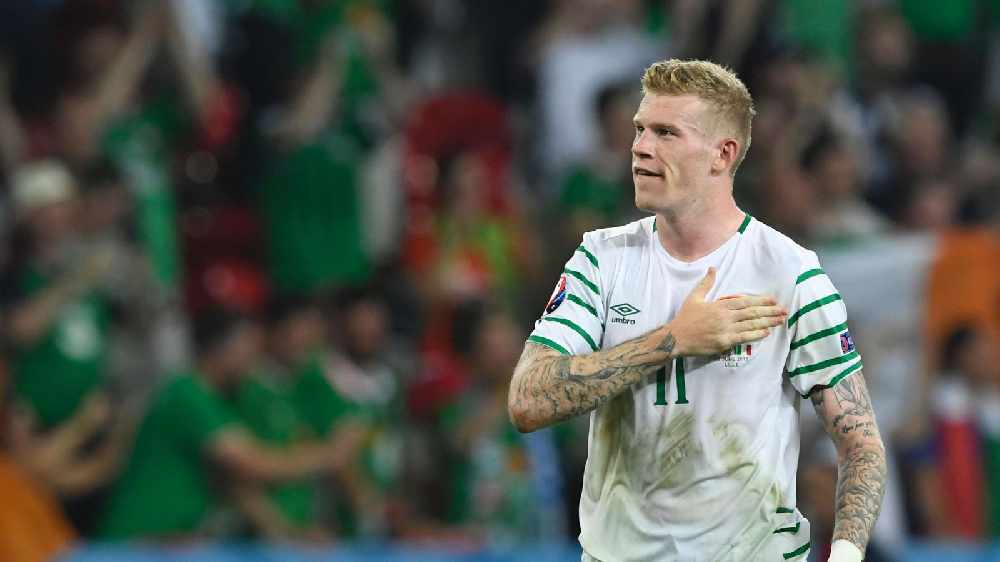 Republic of Ireland winger James McClean.
On Sunday, McClean shared a direct message sent to him on social media that said: "Don't make me set your house on fire and burn everyone inside it".

The 31-year-old had posted a statement on his Instagram page on Friday and asked: "Does being abused for being Irish and anti-Irish abuse acceptable? Is it not popular enough to be… spoke out about too?

"I have highlighted the abuse publicly on social media recently and the silence from everyone is deafening!"

The FAI and Professional Footballers' Association have condemned the latest abuse.
****
Four games are scheduled in the Danske Bank Premiership on Tuesday evening.
They include a big derby at the Showgrounds and Glentoran on the road to County Armagh:
UPDATE:
Ballymena boss Davy Jeffrey's had better nights - loses at home in the big derby game and is replaced by his old enemy from east Belfast in the top half of the table!

So the mid-week winners are @ColeraineFC & @Glentoran

And here's how they stand in #DanskeBankPrem pic.twitter.com/Hbr1BOtkFN

— Q Radio News (@qnewsdesk) February 16, 2021