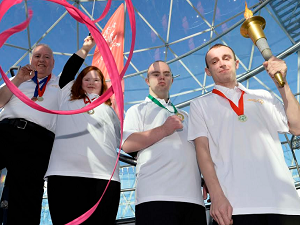 By Adam Evans
It's been confirmed 277 local athletes will compete as Team Ulster at the Special Olympics Ireland Games 2018.
The team was officially launched in Belfast this morning.
Athletes will train in local clubs across the Ulster region for the next nine months, supported by a network of local volunteer coaches and the Games management team.
Speaking at the launch, Shaun Cassidy, regional director, Special Olympics Ulster said: "We are extremely proud of the athletes who will be representing Ulster at the 2018 Special Olympics Ireland Games in Dublin."