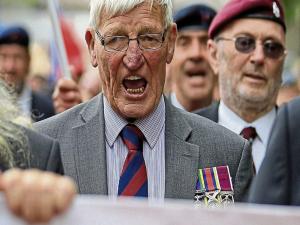 By Q Radio news
It's been confirmed the trial of former British soldier Dennis Hutchings will go ahead as planned next month.
Belfast Crown Court has heard that no issues have arisen to prevent the non-jury Diplock-style trial starting on Monday, October the 4th.
Eighty year old Hutchings of Cawsand in Cornwall, has been accused of the attempted murder of John Patrick Cunningham in June 1974.
Mr Cunningham was shot in the back by the Army with an SLR rifle in a field on the outskirts of Benburb in Co Tyrone.
It's been confirmed the trial of former British soldier Dennis Hutchings will go ahead as planned next month.https://t.co/4228wSvRig

— Q Radio News (@qnewsdesk) September 10, 2021
The former member of the Life Guards regiment is further accused of "unlawfully and maliciously attempting to cause grievous bodily harm to John Patrick Cunningham with intent to do him grievous bodily harm''.
Mr Justice O'Hara asked lawyers to confirm that "everything was still ready to proceed as scheduled on Monday, October 4, sitting on a Monday, Wednesday and Friday basis''.
Defence barrister Ian Turkington, led by James Lewis QC, confirmed to the court that everything was ''ready at our end'.
He added that on the days the trial was not sitting, Mr Hutchings would be receiving kidney dialysis treatment.
Mr Hutchings is suffering from ill health including kidney disease.
Senior counsel Charles MacCreanor QC also confirmed that the prosecution was "ready to proceed'' on that date.
Mr Justice O'Hara said the trial would "take a bit longer as we are only sitting three days a week'' and confirmed it would run for up to four weeks.
Mr Turkington asked the court to take into account that his lead counsel, Mr Lewis, would be involved in a two-day hearing at the Court of Appeal in London at the end of October in relation to the "Assange case''.
Mr Justice O'Hara replied: "Well, let's see how far we have got by then.''
Mr Lewis is representing the US authorities who want WikiLeaks founder Julian Assange extradited back to America.
Mr Assange is wanted to stand trial on an 18-count indictment under the US's 1917 Espionage Act.
A previous hearing at the Old Bailey in September 2020 heard that Mr Assange was not being prosecuted for publishing classified US cables but rather for "publishing the names of informants in both Iraq and Afghanistan that had put their lives at risk''.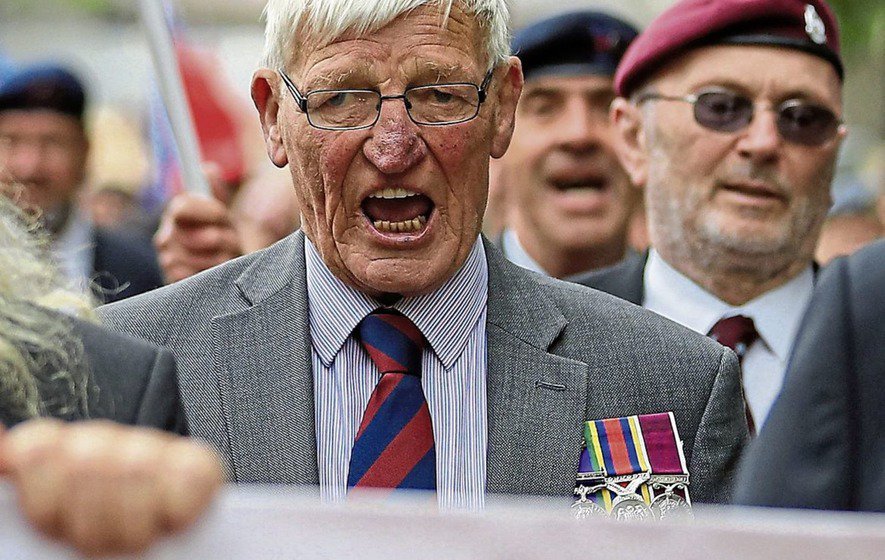 (Dennis Hutchings)