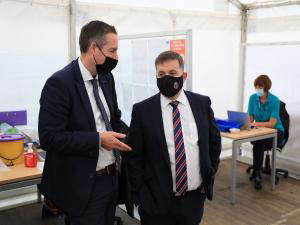 By PA
Northern Ireland's health service "does not have the capacity to properly cope with current levels of need", Robin Swann has warned.
The Stormont health minister has told a media briefing that the system is "under pressure as never before", describing staff as "exhausted and burnt out".
"And yet the pressures will increase further this winter," he said.
Northern Ireland's health service "does not have the capacity to properly cope with current levels of need", Robin Swann has warned.https://t.co/sLF60NBpQ7

— Q Radio News (@qnewsdesk) September 22, 2021
Mr Swann said while the system was fragile before the pandemic, Covid-19 has made a "bad situation much worse".
He described the 397 Covid inpatients as the equivalent of an extra hospital".
Mr Swann said he hopes to receive an answer on his request for military assistance "in the very near future".
He also announced plans to "use every last part" of the health service estate to maximise non-Covid elective capacity.
"An extensive programme of work has already been undertaken to identify Covid- light, or green sites," he said.
"These sites, which will likely include the likes of Musgrave Park Hospital in Belfast and the hospital and primary care complex in Omagh, will become designated elective surgery hubs where planned surgery will continue safely and sustainably throughout the winter."
Mr Swann also announced a targeted workforce appeal aimed at recently retired staff to work at those sites.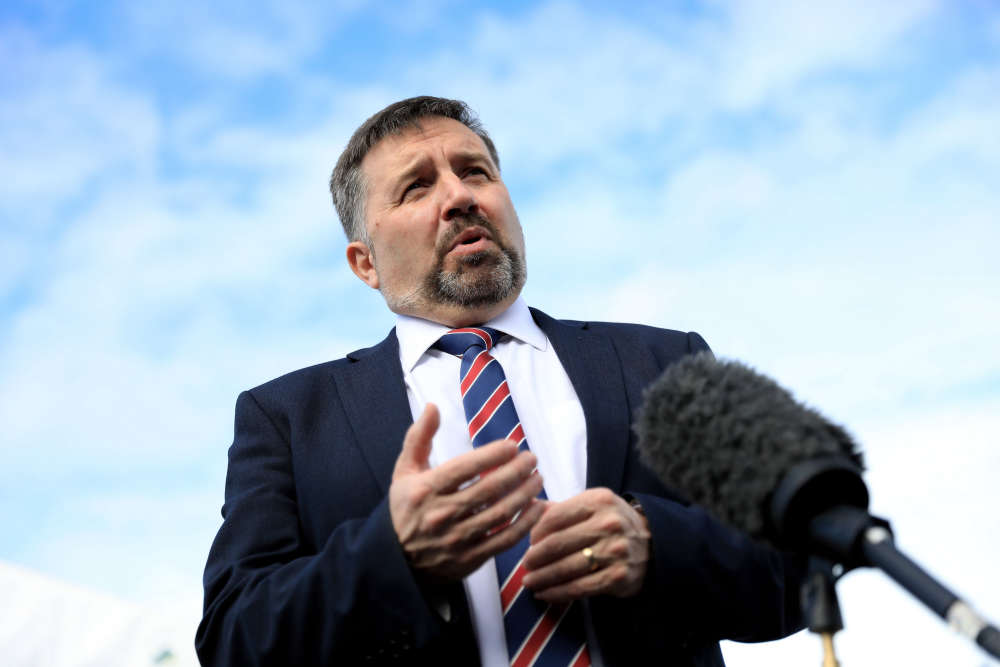 (Minister for Health Robin Swann speaks to the media during a visit to a Covid-19 Vaccination centre at the Balmoral show, Lisburn.)
Looking ahead to Thursday's meeting of the Executive to examine the latest coronavirus regulations, Robin Swann said ministers "must remain careful".
"The policy of steadily emerging from Covid restrictions has been the right approach. While very necessary, the restrictions over the past 18 months have taken a heavy toll on our society," he said.
"When it comes to easing restrictions, we must remain careful at all times.
"We don't need mixed messaging or mixed signals from Government. We must guard against giving the impression that the Covid threat is fading or that the pandemic is petering out.
"Carefully easing restrictions is one thing. A free-for-all is another. If all caution is dropped, then our health service crisis will deepen. It would in all likelihood be overwhelmed."
Mr Swann outlined a potential nightmare scenario where an accident and emergency department having to close due to overcrowding, and warned that must not be allowed to happen, pledging to for everything in his power to ensure it doesn't happen.
The head of the Belfast health trust said she is worried about the safety of patients in hospitals this winter if Covid-19 continues to spread and vaccination rates do not rise further.
Dr Cathy Jack said the coronavirus pandemic is "far from over" and the health service is "besieged".
She said the number of patients waiting more than 12 hours in an emergency department has increased by 260% in July compared with July 2020.
She also revealed that more than 70% of Covid-19 patients in intensive care have not been vaccinated.
Urging that those who are fit to be discharged are, she said: "Simply and starkly, we need the beds.
"As a chief executive I worry for the safety of our patients, service users and staff given the challenges ahead.
"If Covid is allowed to spread freely in society and the vaccination rate does not rise beyond 90% we will face a grim winter ahead.
"The best thing that we can do to protect the health service is to vaccinate the remaining 12% of the adult population, if this happened we would be in a much better and safer place. Every single jab counts and makes a difference."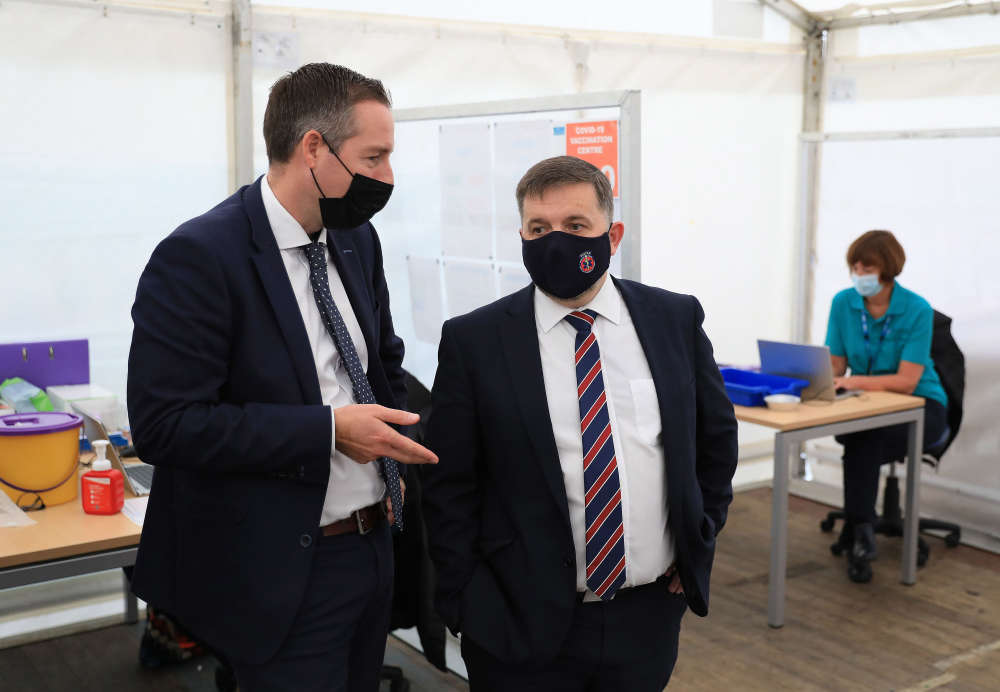 (Northern Ireland First Minister Paul Givan, (left), and Minister for Health Robin Swann visit a Covid-19 Vaccination centre at the Balmoral show, Lisburn.)